Yes. You can use your existing login information from your Facebook, Google, Twitter or LinkedIn accounts to read the ePaper via your browser or one of our updated iOS or Android apps.
Set up and connect Social Login by following these instructions:
1. Click on 'My Account' in the top right of japantimes.co.jp


2. Select the 'Profile' tab
3. Scroll down to the 'Social accounts' section
4. Select 'Connect account'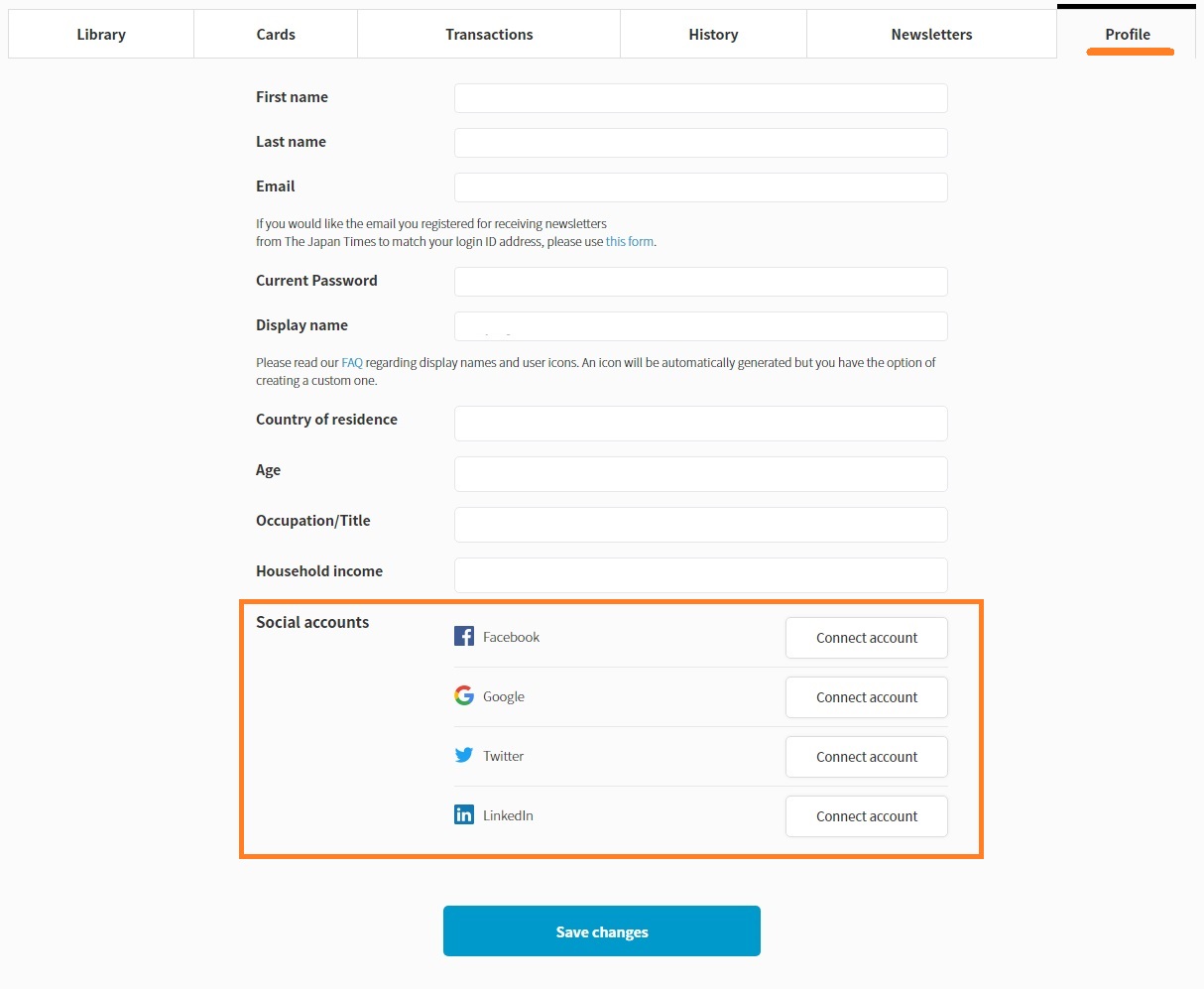 5. Enter your login information for your Facebook, Google, LinkedIn or Twitter account. After you input your login credentials, changes will be reflected in the Social accounts section.
6. Press 'Save changes'
Your Social Login set up and connection is now complete.
You can disconnect your japantimes.co.jp registration from third-party social login accounts at any time by selecting the 'Disconnect' button.