For those who subscribe to JT/NYT (6- or 12-month subscriptions), a renewal notice is sent approximately one month before the subscription end date. 

If you wish to pay by credit card, you can do so via our website.
Please follow these steps:
1. Log into your print account from this page.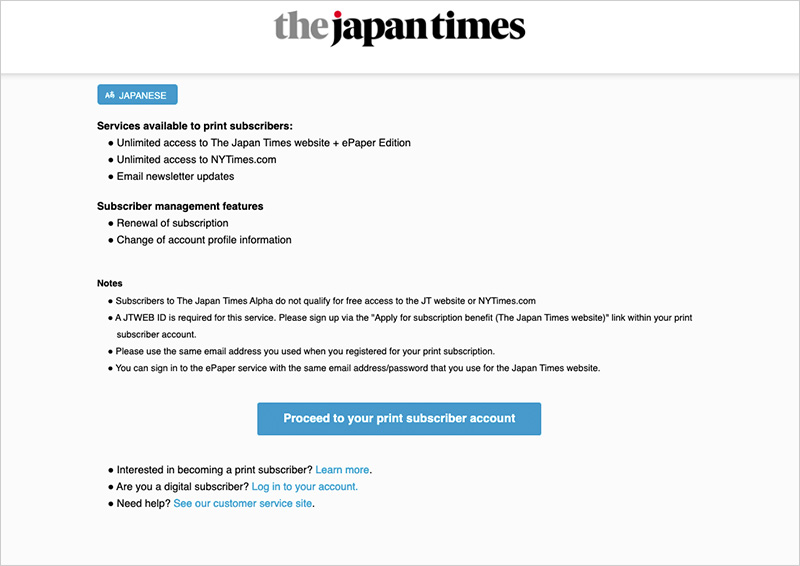 2. Enter your email & password and click the "Login" button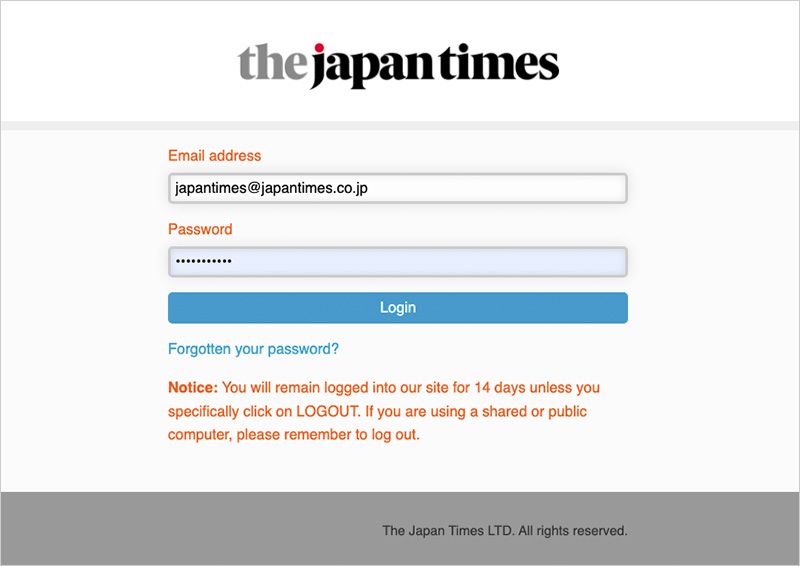 3. Click on the Sign up/Subscription menu button.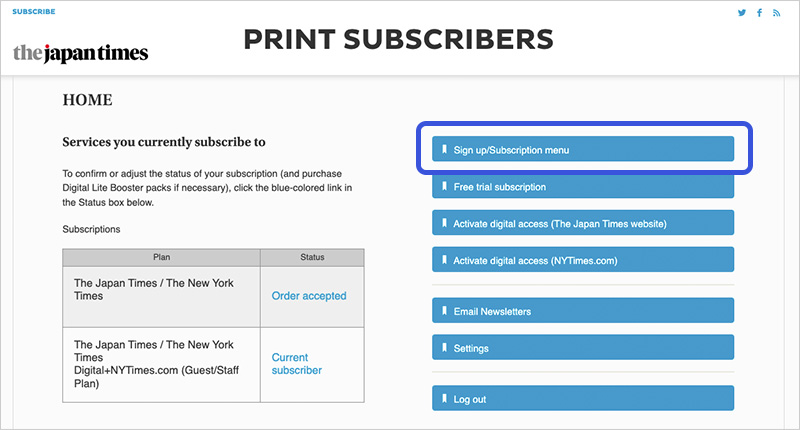 4. Click on the Apply button for The Japan Times / The New York Times.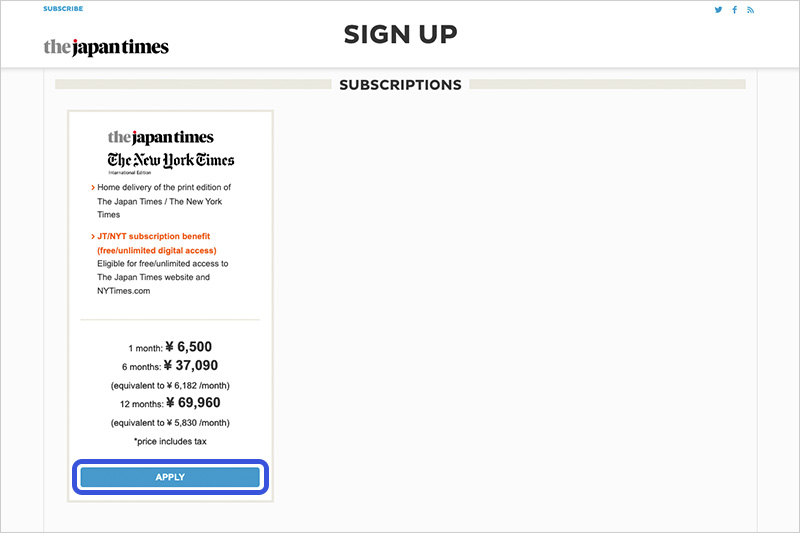 5. After this message — "You have now purchased the same product. To continue or place an additional order, please continue" — is displayed, click on the OK button.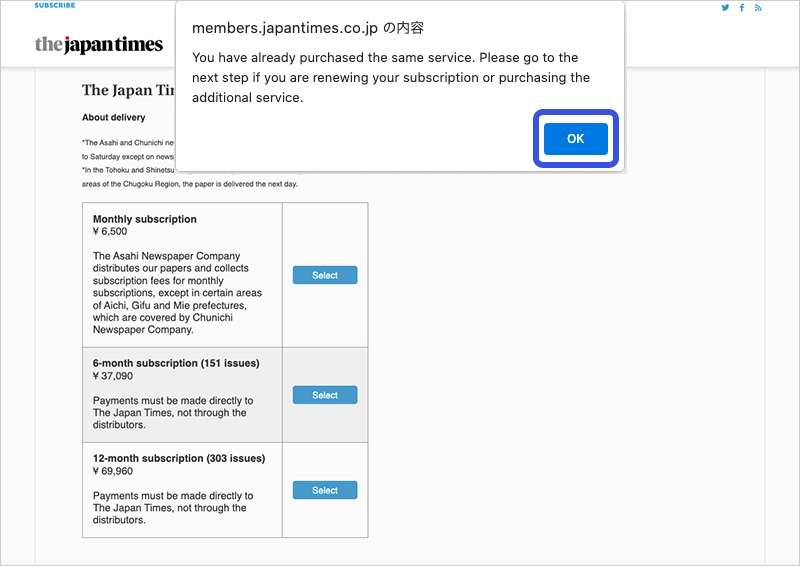 6. Click on the Select button for 6-month subscription or 12-month subscription.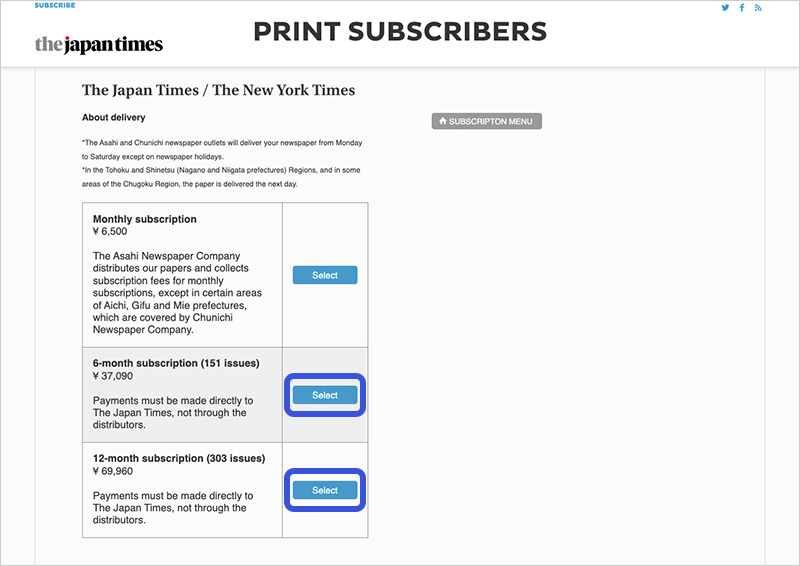 7. ① Current status ⇒ Select Renewal.
  ② Select an existing address or register a new one.
  ③ Payment method ⇒ Select Credit card.
  Click on the Next button.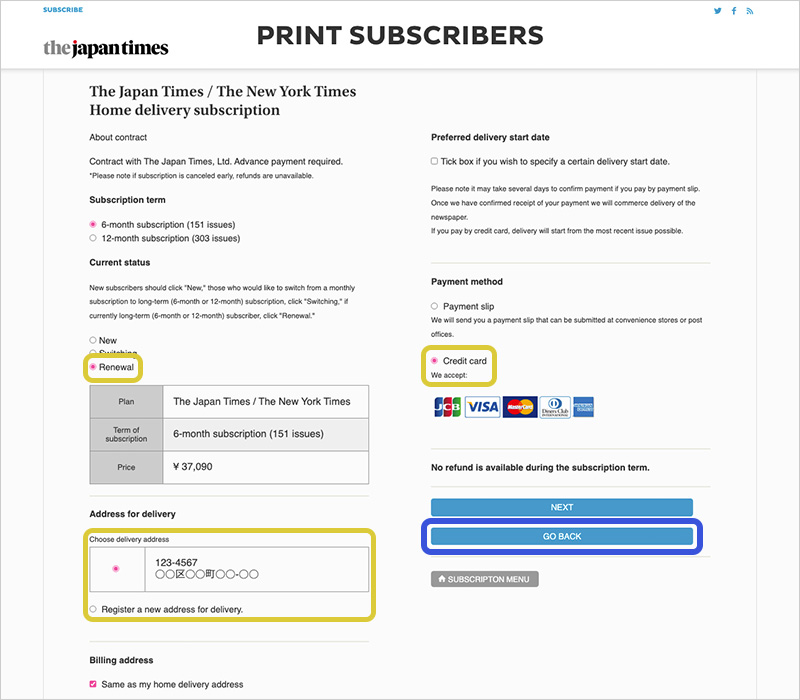 8. The credit card information input screen will be displayed. After entering the required information, click the Confirm button.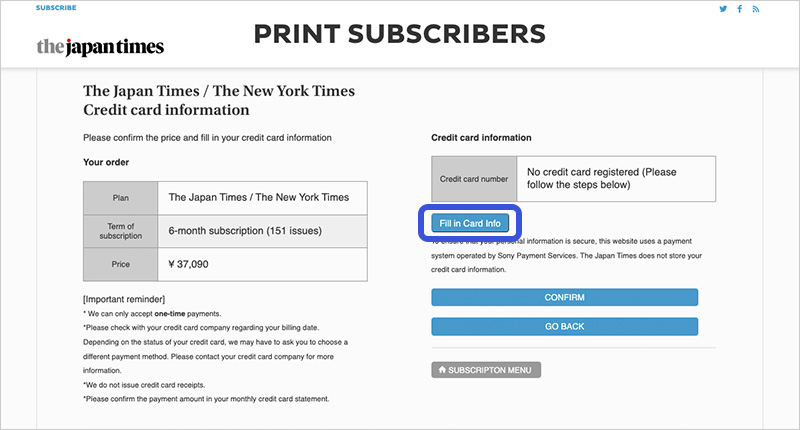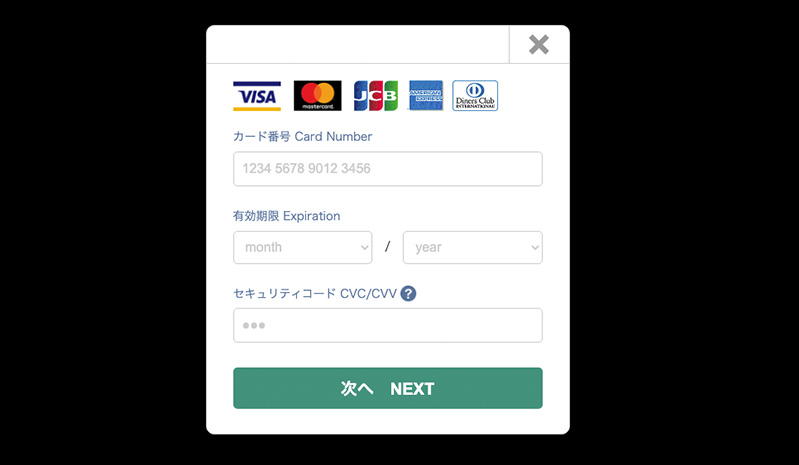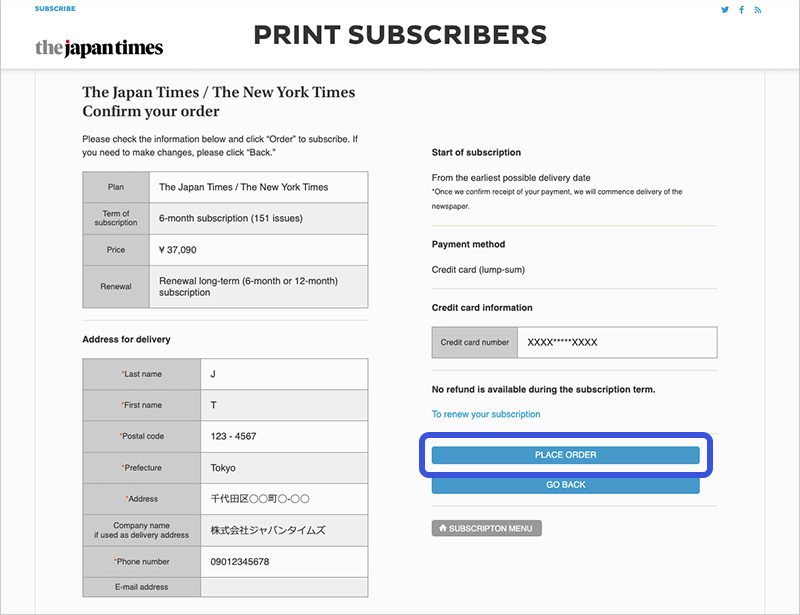 9. An application completion email will be sent to your email address.
You can confirm your status on the Print Subscribers page.