If you are a JT/NYT print subscriber (6-month or 12-month plans only), we'll send you a renewal notice (email) approximately one month before your subscription is due to end. The payment link in this renewal notice allows you to resubscribe and pay via credit card via Stripe (Accepted: Visa, MasterCard, American Express, JCB, Diners, and Discover cards).
To complete the procedure, follow these steps:
1. Select your desired subscription period and click on the payment link provided in your
renewal notice.
In the following screen, enter the same email address as your renewal notice, your card information and click "Pay".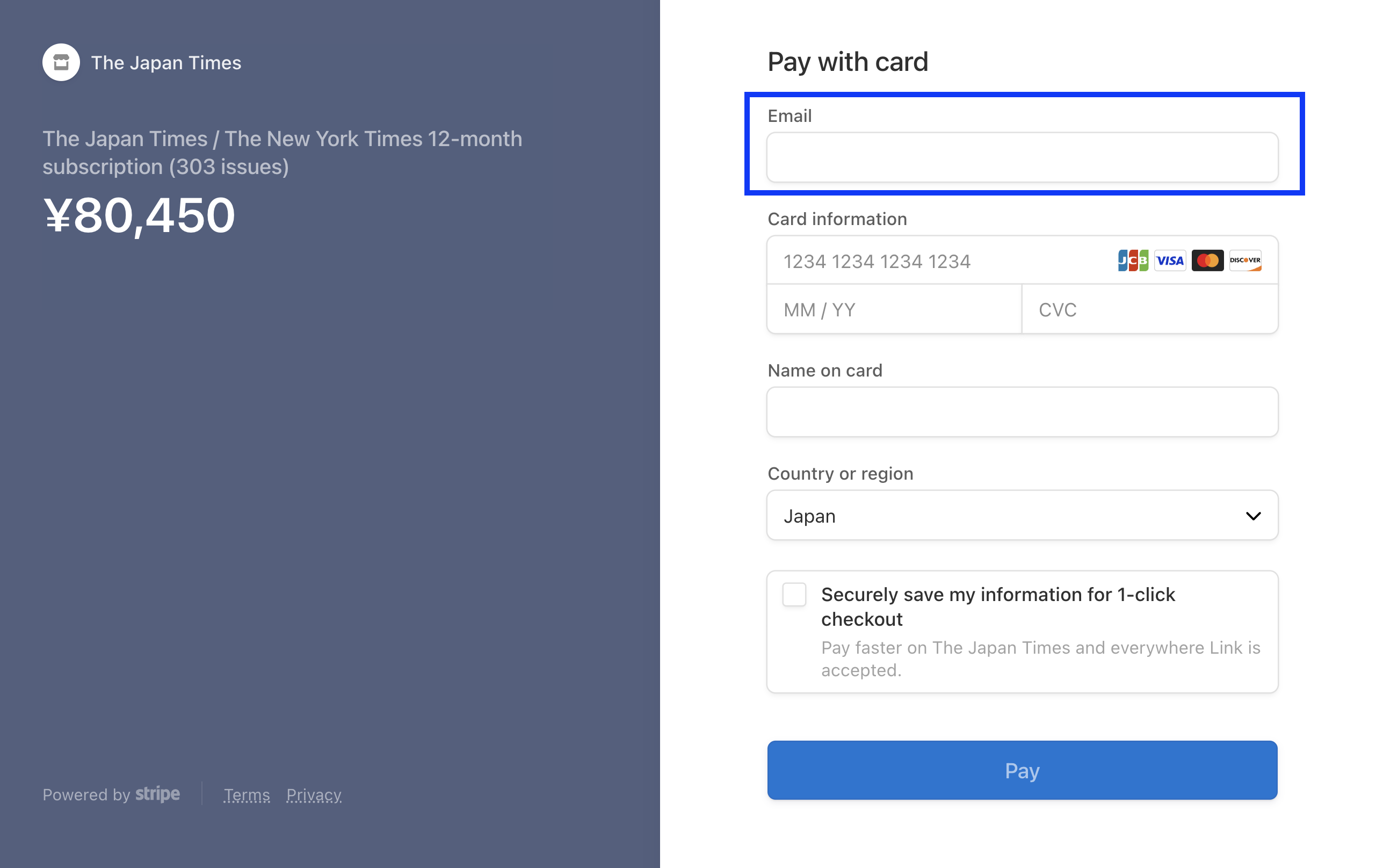 2. Once payment is accepted, the screen will change to the one below and a receipt will be automatically sent to your designated email address.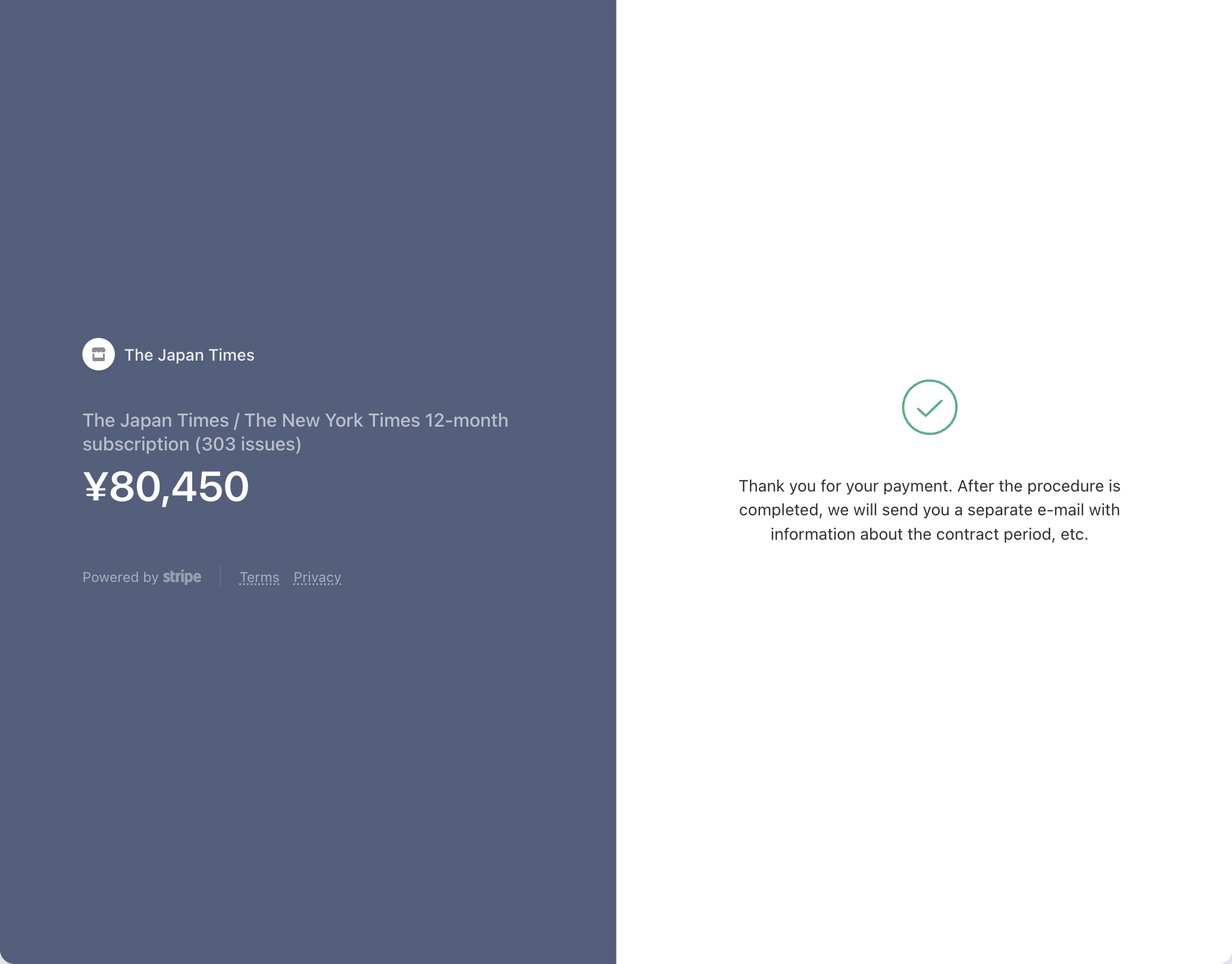 3. Once the renewal process is completed, you will receive a separate confirmation email containing information about your subscription period and related matters.