Premium content includes select explainers, commentary, and analysis by the best experts on geopolitics and economics, as well as full access to our Timeout features archives, and more.
Articles with a [PREMIUM] mark on the headline are premium content.
*It will not be displayed to users with the STANDARD plan.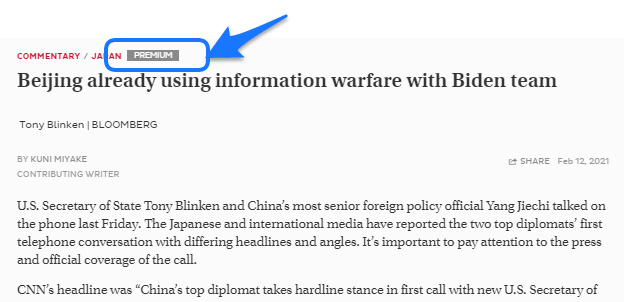 Premium plan subscribers
All premium content is available.
Standard plan subscribers
"Timeout"* content will be available to Standard subscribers for seven days after publication.
*Pages with a "Timeout" label in the newspaper