You can do this from your account page.
Please log in to your account, click "Library" and toggle the "AUTO-RENEW" button off next to the plan you want to cancel. Auto-renewal will cease and your subscription will end at the end of the current month.
The auto-renewal button will not be displayed during the first-month free period, a campaign period, etc. The button will be displayed after the first payment is completed*. After that, you can switch the button at any time.
* Reference: The Japan Times Digital Terms of Service Chapter 4.-Section 10.-2


[Auto renewal is on.]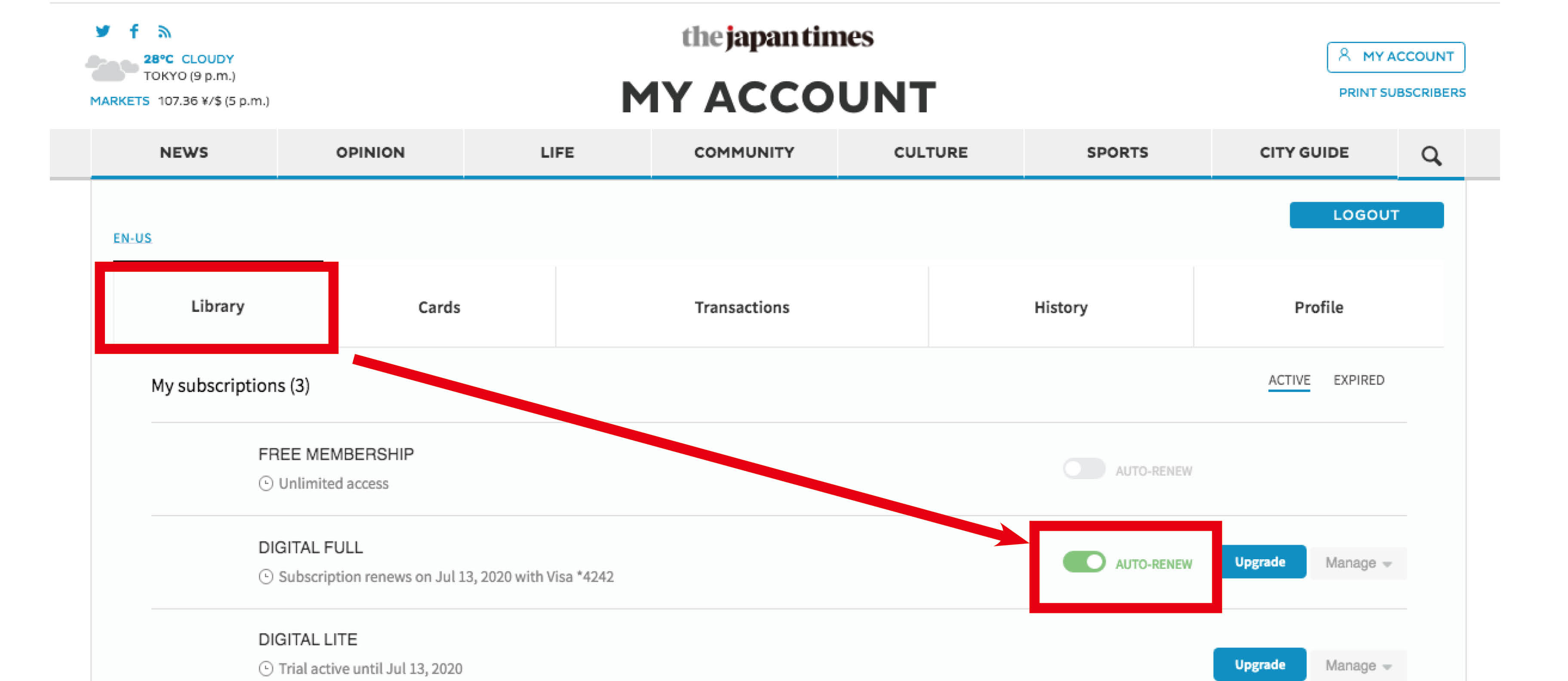 [Auto renewal is off.]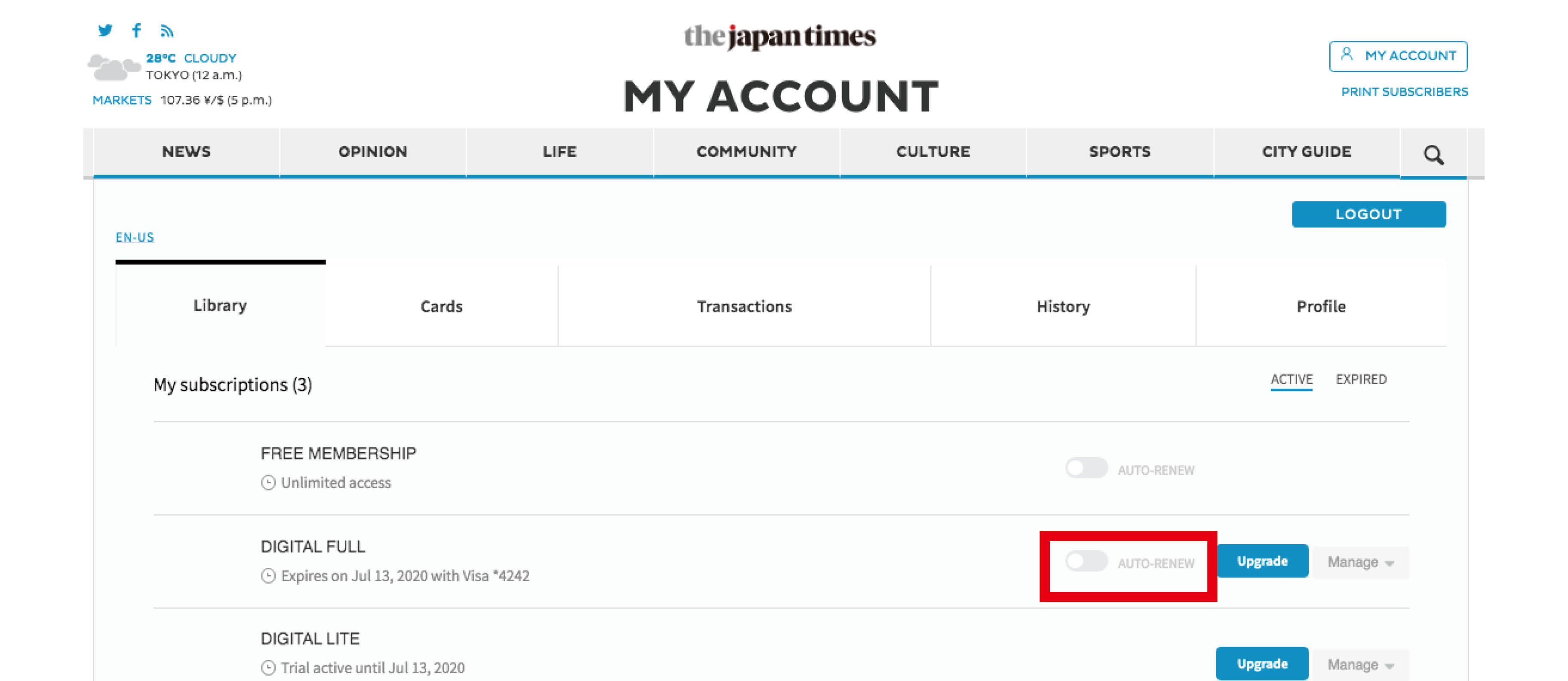 Under the Digital Subscription Agreement for both the Standard Plan and Premium Plan, no subscription fee is charged during the initial month of subscription. However, the subscription cannot be canceled in the initial month and the Digital Subscription Agreement shall be automatically renewed and continued for the second month.
If a request is made to cancel a Standard Plan or Premium Plan subscription during the period of the Digital Subscription Agreement, the services shall remain available until the day before the renewal date for the period of the Digital Subscription Agreement during which the request to cancel was made.