Follow these steps to cancel your subscription from your account page.
(1) Log in and click on the MY ACCOUNT button in the upper righthand corner of the site.
[desktop]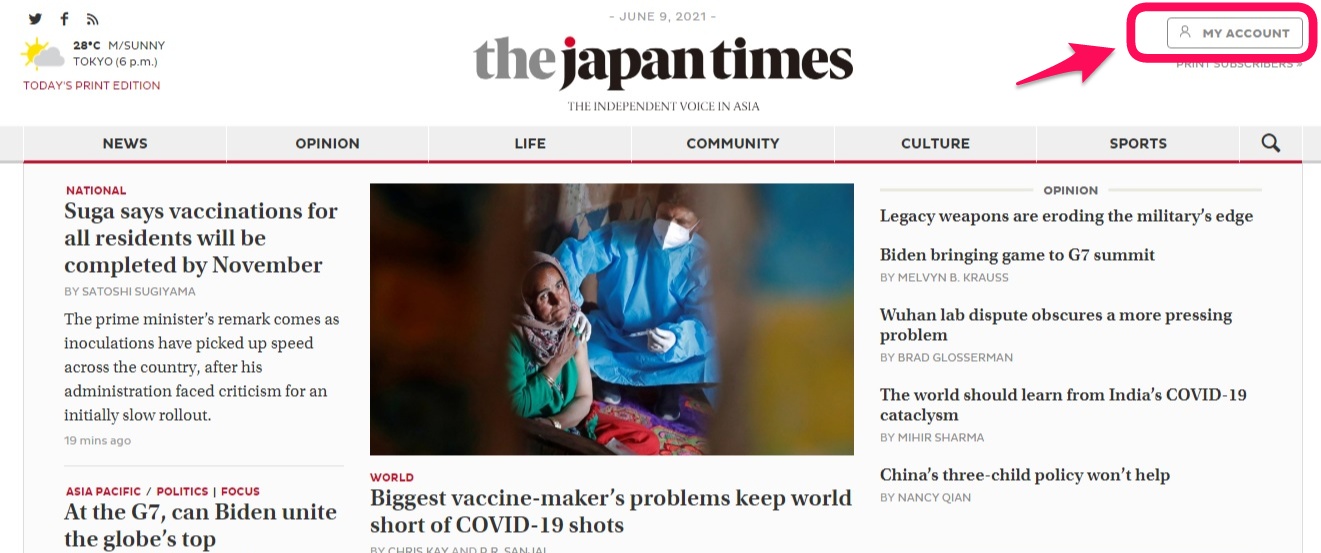 [mobile]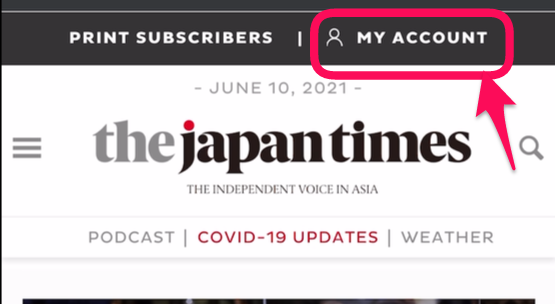 (2) Check your current subscription plan under "Subscription Details."
(3) Slide the auto-renew toggle to the left to turn it off (the color will change from blue to gray).

※The auto-renew toggle appears when the screen is oriented horizontally. If you are viewing the screen in portrait mode (vertically), tap on the three dots and then turn off auto-renewal.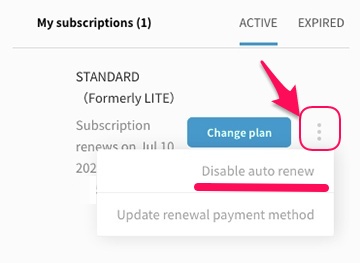 (4) Once the auto-renew is turned off, your subscription will be terminated on the expiration date shown on your account page. You will not be billed for the following month.

Note: If the auto-renew toggle is not visible on your account page, please see this explanation.